Personal Injury Claim
Personal Injury Claim
According to the Law Society over 3 million people are injured in accidents each and every year.
Personal Injury Claim
If you have had an accident that was caused by someone else and you have been injured then you are entitled to compensation. We are Personal Injury Solicitors and are here to help you bring a claim.
You are entitled to choose a solicitor and the Law Society Find a Solicitor website can help you choose the right solicitor for you. Their recent 'Don't get Mugged' campaign highlighted the need for you to take legal advice from a solicitor and not to rely on an insurers advice.
On average people with legal representation received 2-3 times more compensation than those without.
Do not accept the first offer of compensation from an insurer.
Personal Injury law is complex and having a solicitor in your corner makes the process straightforward and less stressful.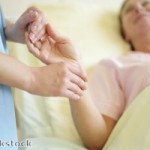 What we can do
At Handley Law we have helped thousands of people to get back on their feet and are proud to make a difference to the lives of injured people.
Mr T stated "I just wanted to thank you for all you have done for me. I could not have done it on my own and the £5,000 compensation will really help me"
Mrs S " Thank you so much. I would not hesitate to use you again and will recommend you to all my friends".
We are happy to speak to you in confidence and most of the time we will be able to tell you over the telephone if you have a claim we can help with. If we can't we will make further investigations on your behalf after which our solicitors will tell you whether we think you have claim.
Compensation is your access to justice. It is available to you to get you going again. To re-imburse you if you have been unable to work, to pay back your out-of-pocket expenses and to provide a hire car if yours has been written off.
Personal Injury affects lots of people every day and is often life-changing. Don't give up your right to be compensated.
If you would like to talk to a solicitor then please call 0845 676 9228, email enquiries@handleylaw.co.uk or complete the contact form on this page.