Pedestrian Accident Claim
Pedestrian Accident Claim
If you are a pedestrian and have been hit by a car or motorbike then you are able to make a pedestrian accident claim.
If your child has been run over when crossing the road or riding their bike then get in touch about making a pedestrian accident claim. So many are killed or injured on the road unnecessarily according to Government figures.
In 2013, over a third of people killed or seriously injured on Britain's roads were pedestrians. Almost 7 in 10 children badly hurt on the roads were on foot according to the Be Safe On Foot NHS campaign. 
Why do pedestrian accident claims happen?
Whilst there have been many improvements in car safety for drivers involved in road accidents, pedestrians do not fare so well.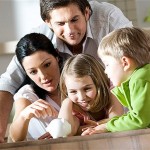 Cars are faster and quieter than they have ever been before. Electric cars even more so.
Being able to 'stop, look, listen' when crossing a road is even more important. If you are using headphones then you are less able to hear the traffic.
Around 98% of serious or fatal pedestrian injuries in urban areas (i.e. where pedestrians are most likely to be) – are due to collisions with motor vehicles according to the CTC National Cycling Charity
Drivers don't always pay attention. Drivers are easily distracted. They have passengers, satellite navigation systems, radio or mobile phones. It only takes second of distraction for a driver to lose control or to misjudge a manoeuvre, with potentially fatal results.
What can you do if you have a pedestrian accident claim?
If you or your child has been injured then don't suffer in silence. You may be unaware that you are entitled to compensation via a pedestrian accident claim. We are here to help you.
Compensation can help with medical bills, help to keep the house clean and tidy whilst you recover, lost earnings and taxis to hospital appointments. Compensation can cover rehabilitation to help you get back on your feet.
We are one of the leading firms if you have a pedestrian accident claim. We are able to provide you with quick decision about your claim. Our UK-wide personal injury claims service is undertaken on a no-win, no-fee basis.
Mr W stated "Thank you so much for helping me when I was run over whilst in the middle of the road. I had waited for the traffic to pass but a lady pulled out of the side road into me. She was looking for cars and failed to see me. I broke my arm and was unable to work for 12 weeks. Thank you for sorting out physiotherapy and taking the stress out of my compensation claim. I was very pleased with my £8,000 compensation."
Contact us today to discuss your claim or call 0845 676 9228.