Work Accident
Work Accident
Had a Work Accident?
Many people have a work accident everyday but they should not.
Your employer has a duty to protect you and tell you about health and safety issues that affect you. They should train you and provide you with written policies, videos and diagrams in a language you understand.
They have a duty to carry out a risk assessment of your job. They should minimise the risks your face at work each day.
They should take care of the health and safety of employees and visitors.
This includes deciding how many first aiders are needed and what kind of first aid equipment and facilities should be provided.
Reporting of a Work Accident
Your employer must report serious work-related accidents, diseases and dangerous incidents to the Incident Contact Centre of the Health and Safety Executive (HSE). They must report:
death
major injuries, eg fractures, amputations
dangerous incidents, eg the collapse of scaffolding, people overcome by gas
any other injury that stops an employee from doing their normal work for more than 7 days
disease
The reporting must be done by your employer. You can report the incident too. It is a good idea to make sure it's been reported.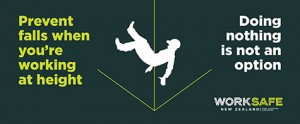 What you are entitled to
You are entitled to work in a safe and healthy environment. Most importantly you are entitled:
as far as possible, to have any risks to your health and safety properly controlled
if you are required to lift heavy objects you should receive training to show you how to do this safely
to be provided, free of charge, with any personal protective and safety equipment, such as goggles, hard hats, ear defenders, dust masks, safety gloves, safety boots or high-visibility jackets
if you have reasonable concerns about your safety, to stop work and leave your work area, without being disciplined
to tell your employer about any health and safety concerns you have
to get in touch with the Health and Safety Executive (HSE) or your local authority if your employer won't listen to your concerns, without being disciplined
to have rest breaks during the working day, to have time off from work during the working week, and to have annual paid holiday
to be provided with the necessary machinery and tools to complete your job and that the machines and tools are maintained to a safe condition
to have a workplace which is kept in a safe and tidy condition. You should be provided with suitable workstations and chairs and the floor and corridors should be clean and free from hazards. Doors and gates should not be obstructed
A work accident – including minor injuries – should be recorded in your employer's 'accident book'.
All employers must keep an accident book. It's mainly for the benefit of employees, as it provides a useful record of what happened in case you need time off work or need to claim compensation later on. Recording accidents also helps your employer to see what's going wrong and take action to stop accidents in future.
Work Accident: what should you do?
If you have had a work accident
make sure you record any injury in the 'accident book'
if need be, make sure your employer has reported it to the HSE
check your contract or written statement of employment for information about sick or accident pay
if there's a dispute, try to sort it out with your employer
if there are health and safety problems at work, point them out to your employer or the employee safety representative, and ask for them to be dealt with
if this doesn't happen, call the HSE Infoline
Sick Pay entitlement
If you take time off from work due to a work accident, you might be entitled to sick pay. There are two types of sick pay:
company sick pay (also called contractual or occupational sick pay)
Statutory Sick Pay
If your employer runs their own sick pay scheme it is a 'company sick pay scheme' and you should be paid what you are due under that. This will depend on what is included in your employment contract. This will vary from job to job. Company sick pay cannot offer you less than you are entitled to through Statutory Sick Pay.
If you aren't entitled to anything under a company scheme, your employer should still pay you Statutory Sick Pay (SSP) if you are eligible.
You may be able to get Statutory Sick Pay (SSP), if you have had a work accident:
been sick for at least four or more days in row (including weekends, bank holidays and days that you do not normally work)
You will get £88.45 per week
SSP is paid for qualifying days. These are the days on which you would normally work for your employer under a contract of employment. However it is not payable for the first three qualifying days, these days are known as waiting days.
There are different rules for agricultural workers.
If you work part-time and you have a work accident, you must still serve your 4 waiting days before you can get payment. This means you may not receive a payment at the start of your period of illness.
If you have a varied work pattern, your qualifying days may be different in each week that you work. Speak to your employer about this.
How earnings are calculated
If you have had a work accident you must have average earnings of £112 a week, before tax and National Insurance contributions are deducted.
You can get £88.45 a week Statutory Sick Pay (SSP) for up to 28 weeks.
You get SSP for the days you would normally have worked. It's not paid for the first 3 days you're off, unless you've been paid SSP within the last 8 weeks and are eligible for it again.
If you have more than one job you may get SSP from each employer.
Jason from Manchester fell from his overturned quadbike which he was not trained to use. "My boss was not paying me when I was off work. That is why I claimed. I could not work because I fractured my ankle. The doctor said I may have difficulties with my ankle and I can no longer play football on a Saturday. You got me an interim payment for my earnings which really helped a lot. I am so happy with my £21,000 and will certainly recommend you to friends".
If you need help following a work accident then get in touch today on 0845 676 9228, contact us or complete the contact form.