Factory Accident Claim
Factory Accident Claim
Have you got a Factory Accident Claim and need advice?
It is an unfortunate fact that factories can be dangerous places to work.
Factory Accident Claim Statistics
In 2013/14 over half the fatal injuries to workers were of three kinds:
falls from height;
contact with moving machinery;
being struck by a vehicle (RIDDOR);
A factory accident claim from falls and slips & trips account for over a third (35%) of employee injuries.
An estimated 1.9 million working days were lost due to handling injuries and slips & trips.
Factory Accident Claim Law
For this reason, there is legislation in place. This is to ensure that factory workers are entitled to the best possible health and safety. The Workplace Health, Safety and Welfare) Regulations 1992 is designed to make all factories as safe as possible for the employees working there.
Employers are to regulate temperature, working from height, traffic routes, manual handling and noise.
They should regularly check and maintain machinery. Employers should consider not only how their workers use machinery but that they are fully trained to do so in a language they understand.
The aim is to control the risks in the workplace and reduce them to the lowest possible level. To do this an employer needs to think about what might cause harm to people. They need to decide whether they are taking reasonable steps to prevent that harm.   
This is a risk assessment. It is something they are required by law to carry out. If they do not it can assist a factory accident claim.
If one of your colleagues is negligent, any injury to you may be seen as the fault of your employer. They are vicariously liable for the acts or omissions of their employees working in the course of the business. It can also include:
bullying
harassment
violent
discriminatory acts
libel
breach of copyright.
Accidents may be caused as a result of a failure to provide the correct protective equipment, failing to keep the floors clear of slip and trip hazards or failing to signpost dangers in the workplace. These factors could result in accidents such as crushing and falling injuries or exposure to dangerous substances.
In addition to these regular personal injury claims, there is also a risk in factories of industrial repetitive strain injuries. Industrial deafness can be caused by a failure to provide ear defenders when working in a continuously loud environment.
All employees must be made aware of hazards in the factory and told how to protect themselves from them.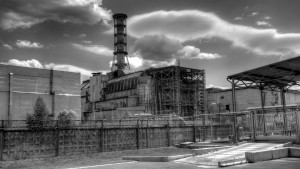 Chris from Liverpool "In my factory the roof leaked and there was always water on the floor. It got worse in the winter despite us complaining about it. I slipped on water one morning and tore the tendons in my knee. I was off work for 3 months. Thank you for getting my earnings back whilst I had physiotherapy. I am now back at work and the roof has finally been fixed. I got £16,000 for my claim which was my earnings and treatment and injury compensation. Thank you"
Ice build up around the entrances of industrial freezer units lead to a worker slipping and being injured twice in two days. The company was charged with causing the accidents and for doing nothing about about them. They were fined £7,500 and awarded £1,692 costs. Details here
A recycling company was fined £180,000 after a worker was killed on his first day at work when the forklift truck he was driving overturned. Details here
A sauces manufacturer was fined £140,000 after a forklift truck driver was killed at a factory in Runcorn. Details here
If you wish to make a Factory Accident Claim then get in touch by calling 0845 676 9228 or contact us or email Dr Handley at vhandley@handleylaw.co.uk