Privacy Policy
Privacy Policy
Handley Law Limited respects the privacy of visitors to our website as set out in this privacy policy. We understand our responsibility to keep your information confidential. This privacy policy informs you how we use the information that we collect and the safeguards that are in place.
Privacy Policy Collection of Information
Our privacy policy states that you may visit our website without revealing any information about yourself, other than the disclosure of your IP address.
However, if you request us to provide you with specific information or you provide feedback to the website, or participate in a marketing initiative or apply for a job with us online you will be disclosing to us, personal data.
Your personal data will be treated in accordance with the principles set out in the Data Protection Act 1998. This includes:-
taking all reasonable steps to ensure your personal data is protected against unauthorised access;
ensuring that only the information needed to perform the task is obtained and where applicable in accordance with any Terms and Conditions that apply;
keeping your personal data for as long as is necessary;
ensuring your personal date is not is not disclosed or sold to another company or organisation without obtaining your express permission.
Otherwise, the privacy policy states that the only time we may disclose your personal data is under a court order or as required of us by our regulators.
We reserve the right in future to collect your personal data and other information from which you can be identified, using this website. We will then amend our privacy policy.
However, in these circumstances, the use of your personal data will be brought to your attention, by providing you with a Fair Collection Notice. This will specify what we will do with your data. It will, importantly, allow you the opportunity to opt out and prevent your personal data being used in any marketing programme or survey etc that is proposed.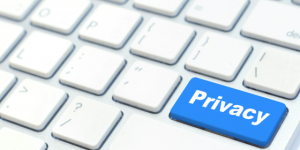 IP address
We may use software to monitor what parts of the website customers use, by reference to a client's IP address.
This allows us to continue to improve the service that we provide. This does not store any data about you personally.
If you would like more information about our privacy policy or for us to remove or edit your information, for whatever reason, please contact us at enquiries@handleylaw.co.uk
These policies are subject to review from time to time.