So you want to know about us?
Why we are different
Handley Law helps you to get back on your feet and back doing what you love to do. By helping women with medical negligence claims we feel part of a community – it can be hard to go through tough times or situations, it's always good to talk it out with someone. If it's a female issue it makes sense to talk it out with another female. We should not apologise or be silent about issues that affect us.
Everyone has a voice and we all need practice at listening more to one another. Medical practice will only change when people start to listen to each other. There are so many incredible women who have been through tough situations and they need to have a voice so that medical negligence stops happening.
Our Solicitors for Women team is all female and we deal with all aspects of womens health including gynaecological, cosmetic surgery and urogynaecological matters. We understand the impact of injuries on fertility and womens sexual health. We offer a boutique practice focussing on womens sexual and reproductive health.
About us: where are we?
Although we are based in the North West we provide advice and assistance to clients all over the UK by email and phone.
About us: what do we offer?
We are proud to offer a professional and friendly service. We are committed to providing the highest level of client care and to know each of our clients. We are a boutique practice offers a unique understanding about womens health.
Women, consistently in almost all arenas in our daily lives, have less opportunity to be heard. They are consistently let down in matters of female gynaecology. We are here to reset the balance. To raise awareness and champion the cause. From periods of menopause, fertility to cancer we understand what matters.
About You: How Much will a Medical Negligence Claim Cost Me?
We understand how devastating being a victim of medical negligence can be. It affects your physical and mental health. It impacts on your financial circumstances as you take time off work to recover. Perhaps you cannot return to work. Being unable to work for an extended period of time, paying for rehabilitation or home adaptations, and covering everyday living expenses creates additional stress and worry.
We work on a 'no win, no fee' arrangement called a Conditional Fee Agreement. With a 'no win no fee' structure, you do not pay anything until your case is settled successfully. Only once your claim is successful do you pay for the legal services provided and this is capped at no more than 25% of your compensation.
You and your loved ones will have no up-front financial risk and your case will be insured to protect you from costs. We can discuss this more when you get in touch.
About You: Who Pays for a Medical Negligence Claim?
All of our medical negligence cases are structured under a Conditional Fee Agreement, also known as a 'No Win, No Fee' agreement. If your claim for medical negligence is un-successful, and you have cooperated fully with your case, then you will not have to pay our costs. We insure your case if you don't already have insurance in order to protect you from any costs from the other side or any costs we have to pay.
Instead of worrying about the financial aspect of bringing your claim, you can focus on your treatment and getting better. Our medical negligence solicitors will take great care to make sure you get the best service and that we really understand you and your life and how your injury has impacted on it.
Who am I?
I am the principal of Handley Law and my name is Dr Victoria Handley. I qualified as a solicitor in 1998. I have a Masters degree and a diploma in Personal Injury Litigation. I obtained a PhD in 2006 from Manchester University on the topic of Lord Woolf's Access to Justice.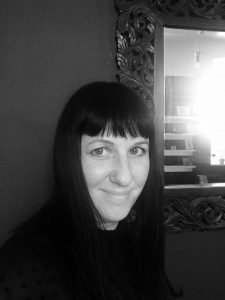 I have previously worked in several large claimant and defendant practices as well as running a multi-disciplinary practice until I set up Handley Law in 2010 to focus on injury claims affecting women.
It is important to have positive female role-models – to help motivate us, for inspiration, to give us guidance, to see positive reflections of ourselves in society.
If you want to know more then look at my Linkedin profile here.
My understanding of negligence law has helped women have a voice. The victims of negligence should not be put off from claiming. It is not acceptable to injure someone.
Complaints Procedure
We pride ourselves in the exemplary care we provide to all customers. If however you feel that these high standards have not been met in your case and would like to speak to someone regarding this please email vhandley@handleylaw.co.uk