Clinical Negligence
Clinical Negligence
What is a Clinical Negligence Claim?
When you visit your GP, dentist or surgeon you are placing your trust and life in their hands. If your injury or illness has been made worse or you have a new injury or illness because of the care you received, then you could make a clinical negligence claim.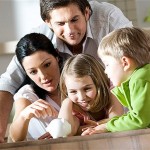 GP Clinical Negligence
If you feel that your GP has failed to
Diagnose your illness correctly
Followed up test results leading to a delay in treatment
Given you the wrong medication
Failed to refer you on
Then you may have a GP clinical negligence claim.
Have you checked whether your GP has a complaint against him? The GMC regulates GP's. They help to protect patients.
They provide medical education and practice for students and doctors. They set the standards and take action when they are not met. They publish advice to doctors on the standards expected of them. All GP's must know and follow Good medical practice guidance.  If you want to know more click here.
Hospital Clinical Negligence
If you feel that your Doctor or Surgeon has failed to  
Misdiagnosis of an Illness
Given substandard treatment
Incorrect Treatment
Botched Surgery
Poor after care
Caused an illness or injury to you
Then you may have a hospital clinical negligence claim.
If you are unhappy with the service provided by your hospital, you can complain. Speak to a member of staff on the hospital ward or department. Ask for the ward manager, senior nurse on duty or the hospital receptionist. They may resolve your problem or put you in touch with someone who can.
You can also to talk to the Patient Advice and Liaison Service (PALS). Most hospitals have a PALS office. They can give you advice on how to get your complaint resolved. This may include making a complaint to the hospital management through the NHS complaints procedure.
However, if you feel too uncomfortable to complain to the hospital directly then you can make a complaint to your local Clinical Commissioning Groups (CCGs).
You can find out about your Surgeon at the Royal College of Surgeons
Dental Negligence Claim
If you feel that your dentist has failed to
diagnose your problem
caused an injury
provided unnecessary treatment
failed to properly consent you
Then you may have a dental clinical negligence claim.
Here is a link to the General Dental Council for more information.
Speak to a solicitor about a clinical negligence claim. We can report the doctor or make a complaint to the hospital on your behalf.
Any or all of these things can compound the suffering you feel. It is something that you should not have to experience either as a patient or a family member of a patient.
The prolonging of discomfort, agony or illness is never acceptable. This is especially true if you are being treated for a serious illness where care and attention is required.
Making a Clinical Negligence Claim
We will:
Recover your losses
Arrange corrective treatment (where possible)
Arrange rehabilitation (where possible)
Claim compensation for your injury
Clinical negligence claims are complex. To be successful you need to demonstrate that your doctor was negligent. Use only an experienced solicitor.
Our door is always open to you should you have any questions regarding a potential claim for clinical negligence compensation. Our team has experience of dealing with cases from all over the country and involving many different types of claims at private and NHS institutions.
If you would like to speak to a member of our team, discreetly and with no obligation to continue with a claim for clinical negligence compensation, please contact us by calling 0845 676 9228. Alternatively you can email Dr Handley directly at vhandley@handleylaw.co.uk