Solicitors For Women
Solicitors For Women
Who are Solicitors For Women?
Solicitors For Women brings together the our services to meet the specific needs of women. Our mission is for a no harm culture not a no compensation culture.
Solicitors for women allows women to take control of the daily problems they face and feel empowered and confident to address them.
Our primary objective is to promote legal services to people from every kind of background or lifestyle, including race, gender, disability, age, faith, transgender and sexual orientation.
We encourage women to be informed to take control of their lives and problems and feel that they can do something about any problem they have.
Solicitors for Women offers affordable legal representation with no up front costs.
With Solicitors for Women you have the best legal representation in your corner. We do not believe in making matters more complicated than they already are.
We work hard to make the legal process as stress free as possible.
We can provide immediate legal representation anywhere in England & Wales.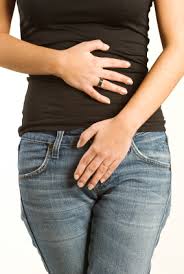 Cosmetic Surgery Errors
If you have had cosmetic surgery and it is not as you planned then get in touch with Solicitors for Women.
You don't have to suffer in silence and be told by the clinic to pay £££ more to put it right.
If you have had any kind of botched cosmetic procedure you have a right to claim.
Some common types of claim include:
Breast enlargements/ reductions
Septoplasty
Rhinoplasty
Laser Vaginal Rejuvination
Genital surgery
Anaesthetist claims
Liposuction
Botox
Any procedure which has gone wrong due to the negligence of your surgeon or you were not warned about the risks and complications during your consent process will be deemed to be negligent action.
All surgeons have a responsibility to their patients and you should not leave their surgery in a condition that you did not anticipate leaving in.
Medical Negligence
If you have been left worse off after receiving medical treatment you may wish to bring an action in negligence. Solicitors for Women helps you when you have suffered a complication or when consent is not adequate. If you were not offered any treatment choice or have suffered negligent surgery and been left worse off.
We specialise in:
stress incontinence surgery,
prolapse surgery,
colorectal surgery,
urogynaecologiy,
obstetrics
gynaecology.
Do not suffer in silence. Get informed.
Our mission is for a no harm culture not a 'no compensation' culture. We help patients who are victims of medical negligence or are given a product by a manufacturer who puts profit before people.
Solicitors for Women will claim for compensation for pain, suffering and loss of amenity together with your loss of earnings, out of pocket expenses, treatment and rehabilitation costs.
Care or Nursing Home Negligence
Often women are primary care givers. When a loved one moves into hospital, care or nursing home it is important that they are provided with the same level of care that they would expect at home.
Are you concerned about the care a loved one is getting but feel powerless to do anything about it?
Our Solicitors for Women team are passionate about elder care. We will not stand by and allow neglect and abuse to an elder person.
Solicitors for Women will get your loved one treatment to aid their recovery. Solicitors for Women primary message is to move the elder person to another care home if necessary to protect them. We facilitate complaints to the home and the Care Quality Commission CQC.
Solicitors for Women will obtain compensation for your loved one.
Services include:
An all-female team from start to finish.
Home visits
A drop in service in which women can come with their problems and receive assistance.
Private meeting rooms for confidential discussions
Guaranetee that all cases are dealt with on a No Win No Fee basis.
All cases are insured for added protection
If you need help call 0845 676 9228 or contact Dr Victoria Handley vhandley@handleylaw.co.uk