Carbon Monoxide Poisoning Compensation
Carbon Monoxide Poisoning Compensation
Where does carbon monoxide poisoning come from?
If a gas appliances is not checked regularly it can be dangerous. It can leak carbon monoxide.
Not keeping to the required safety standards can be fatal. Faulty equipment that has not been adequately checked or repaired can poison you.
You can also claim if you have a coal or wood burner has leaked. It would leak if it was installed wrongly or not maintained.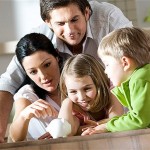 You must be able to prove that the appliance in your home has caused your illness and it was someones job to check it properly.
Carbon monoxide poisoning is colourless, odourless and tasteless.
Each year within the UK there are between 300-400 people who are killed or injured as a result of carbon monoxide poisoning.
If you have been poisoned and required hospital treatment you have the right to claim compensation.
Carbon Monoxide Poisoning Symptoms
The symptoms include fatigue, nausea and dizziness. Many people will have discovered on-going problems with their central heating in the build up to their illness.
There are 400 people admitted to hospital each year with carbon monoxide poisoning. Up to 40-50 people die each year from poisoning.
If you do not rectify a carbon monoxide leak in your home it does not take long for it to build up in your blood stream. The results can be fatal.  
Carbon Monoxide Poisoning Compensation – What Can You Claim?
If you have been affected by carbon monoxide poisoning there are a number of things that you are entitled to claim for:
Personal Injury compensation
Loss of earnings
Treatment costs if you require any further medical treatment or on-going support
Repairs to the appliance.
Seek Compensation for Carbon Monoxide Poisoning
If you want to claim we need:
Blood test results & treatment history
Photographs of the damaged appliances – including any staining around the appliance
Details of repairs carried out on the appliance.
Details of person(s)/company who carried out repairs (including any reference numbers)
Seek Advice from Specialist Solicitors Regarding Your Carbon Monoxide Compensation Claim
If you have become ill and wish to find out more about making a claim feel free to give our friendly team a call on 0845 676 9228 or contact us