Culture of Cover up
The public can have no confidence that the hospitals watchdog has done a good job, its own chair admitted in 2013. The Health Secretary was forced to apologise for a cover-up over a scandal-hit hospital where mothers and babies died because of poor care. David Prior, then chairman of the Care Quality Commission (CQC), made the stark admission as an independent review revealed senior officials at the health watchdog suppressed a report that highlighted failings at the University Hospitals of Morecambe Bay NHS Trust.
The Health Secretary, Jeremy Hunt, apologised on behalf of the Government and the NHS to the families of patients involved.
Cover Up 2015
In 2015 a report by the NHS Ombudsman, Julie Mellor, suggested that, when faced with complaints, NHS Trusts are more interested in absolving themselves of blame than trying to help injured patients or grieving relatives understand what has gone wrong. The reports produced and provided to patients are rarely independent, and sometimes "impenetrable". Instead medics had been asked to review the blunders of their colleagues.
Dame Julie stated that "Parents and families are being met with a wall of silence from the NHS when they seek answers as to why their loved one died or was harmed." She found that in 150 cases where failures had led to avoidable death or serious harm, hospitals cleared staff of any culpability in 73% of those cases, and failed to carry out an independent review in 52% of them.
The report concluded that internal investigations in hospitals are not "consistent, reliable or transparent". This is despite a 'duty of candour' becoming a statutory duty for all hospitals, obliging doctors to act in an open and transparent way when dealing with patients.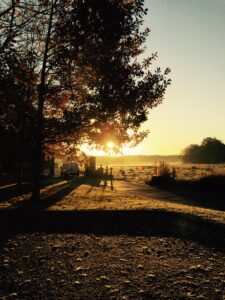 The NHS was accused of "a culture of cover up" after the inquiry found that more than half of investigations into needless deaths are carried out by colleagues of those under scrutiny. Since then it seems nothing has changed.
One in five NHS investigations were missing crucial evidence such as medical records, statements or interviews, the probe found.
Bereaved families who tried to find out how loved ones had come to harm too often faced a "wall of silence" with a refusal from NHS organisations to tell them what happened, the ombudsman said.
Time for Change 2015
Joyce Robins, from Patient Concern, said: "It shows the NHS still has too much of a culture of cover up. Patients want hospitals to investigate a concern and admit if they were wrong, not sweep it under the carpet."
Peter Walsh, from patient safety charity Action against Medical Accidents said: "The results of this review show how serious the need to improve NHS investigations remains. The report confirms our own experience that NHS investigations are very inconsistent and often lacking in quality.
A Department of Health spokesman said: "We want to make the NHS the safest healthcare system in the world and it is vital that the NHS makes sure all investigations serve the needs of patients and families."
Jeremy Hunt in an interview with the Telegraph in February 2015 confirmed that this situation must change. He announced sweeping reforms to bring an end to a "cover-up culture" which is risking lives.
Cover Up 2016
At a  2-day summit (on 9 and 10 March 2016) health ministers, senior delegates and expert clinicians from across the world Jeremy Hunt described a range of new measures including an independent Healthcare Safety Investigation Branch and legal protection for anyone giving information following a hospital mistake. Legal 'safe spaces' would mean those co-operating with investigations would be supported and protected to speak up to help bring new openness to the NHS's response to tragic mistakes. Families would be told the full truth more quickly and the NHS would become better at learning when things go wrong and acting upon it.
Cover up 2018
Jeremy Hunt announced that, from April 2018, expert medical examiners would independently review and confirm the cause of all deaths. This was originally recommended by the Shipman Inquiry, and subsequently by Robert Francis following the events of Mid Staffs. If any death needed to be investigated and if there was cause for concern, appropriate action would be taken.
By 2018 the health secretary, Jeremy Hunt, suggested that the hundreds of deaths at Gosport War Memorial hospital could have been prevented if whistleblowers had been encouraged to come forward in the NHS. He said the scandal exposed a blame culture across the health service that made medical staff reluctant to raise the alarm about mistakes.
What can you do?
It is clear that in the last 7 years NOTHING has changed in the NHS as to how mistakes, negligence or purposeful harm is investigated. There is no guarantee that injured patients will get to the truth of what has happened to them when faced with a "wall of silence" and a "culture of cover-up".
There is no drive for continuous improvement in patient safety. Whilstblowers are hounded by NHS Trusts. The only recourse for an injured patient is to sue. Only by raising a legal complaint will such a complaint be investigated, noted and compensated. Don't let your injury become another statistic. What happened to you may happen to someone else.