Diabetes Care
Diabetes care for adults has improved substantially in recent decades. However, 23% of patients with diabetes and a foot ulcer will lose at least part of their foot. This is despite intensive treatment.
There are a number of tests which need to be done to regularly monitor your health for diabetes care.
Some you can do yourself, such as check your blood glucose levels. For more about blood glucose click here

Others are undertaken by healthcare professionals. For example, you will see your diabetes doctor for an examination every 3 to 6 months. During this your doctor should check your blood pressure, weight and feet.
You should also see your dentist every 6 months. It is also important to have your eyes checked every 1-2 years. This should be by an eye doctor who specialises in diabetes care.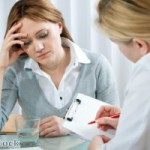 When providing diabetes care and checking your feet, your doctor should check the pulses in your feet and your reflexes. This should be at least once a year. Your doctor should also look for calluses, infections, sores and any loss of feeling anywhere in your feet (peripheral neuropathy).
If you have had foot ulcers you should see your doctor every 3 to 6 months.
Shockingly, almost half the people in England with diabetes are not getting all the diabetes care tests recommended. Some 96% of children (who are mostly afflicted with Type 1 diabetes) are not receiving their routine tests.
What can happen?
If untreated or poorly managed diabetes care can cause a full range of life threatening conditions. The most serious of diabetic complications include:
acute myocardial infarction,

death from hyperglycemic crisis,

stroke

amputations

renal disease.
Whilst there are new drug developments for type 1 and 2 diabetes, the prevalence of diabetic kidney disease is rising. Few drugs are available to specifically treat diabetic kidney disease. This is mainly caused by diabetes and hypertension. Thus it is the fastest growing of all non-communicable diseases.
What to do now?
If you want to know more about diabetes then click here for the latest NHS guideance.
Do you feel that your diabetic care is mismanaged? Has there been a delay in diagnosis or failure to treat? Contact 0845 676 9228 today for advice abut your treatment or click here for further diabetes information