Support Shorts and Stress Incontinence

We often talk about medical or surgical ways of dealing with stress incontinence yet what help is there for those wanting to live with their condition?  Bladder control problems can be very embarrassing and a deterrent to undertaking physical activity. There are a variety of incontinence pads on the market but these are for everyday use. What about those who wish to engage in sport or even just walking distances for pleasure?
A recent study looked at the effect of wearing support shorts during exercise in women with stress urinary incontinence. A pad test to assess leakage was analysed under two conditions: wearing EVB support shorts and wearing normal running shorts.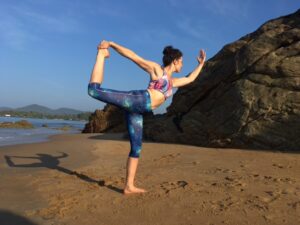 Participants in the study undertook a series of six exercises and were requested to complete two questionnaires, the Incontinence Impact Questionnaire and the International Consultation Incontinence Questionnaire – Short Form. In addition, weight, height and weight circumference were also measured. All participants were provided with a pre-weighed pad. On completion of the exercises, the pad was weighed and the net weight calculated. A positive pad test was defined as more than 1 gram of leakage.
The Support Shorts and Stress Incontinence Results showed that there was a reduction in leakage for women wearing support shorts. Women felt more confident embarking on physical activity. Support shorts are effective in reducing the amount of leakage in women with stress urinary incontinence during exercise and should be considered by anyone wanting to be more active.

Living with stress incontinence does not have to mean curtailing activities that were once enjoyable. There are many aids in the market designed to help.
If you are affected by Stress incontinence and feel you have a potential claim then contact Dr Victoria Handley at vhandley@handleylaw.co.uk or on 0800 470 2009