TVT Mesh Implant
TVT Mesh Implant operations will be debated today in Parliament. Finally we may get a public enquiry into the common surgical procedure of transvaginal mesh implant. Approximately 75,000 British women underwent surgery to cure stress incontinence or prolapse following childbirth. More than 1,000 women are now suing hospitals and private clinics. Many more are considering suing the manufacturers of this medical device.
If you have had a TVT Mesh implant you are not alone. You may feel alone and that you are the only one experiencing these issues, but you are not.  Ladies are talking to each other about their experiences. The press coverage helps to highlight that you are not alone. The serious and debilitating complications of TVT mesh implant are happening to so many women. It is only a matter of time for the mesh to break down and break through into vagina, bowel and bladder.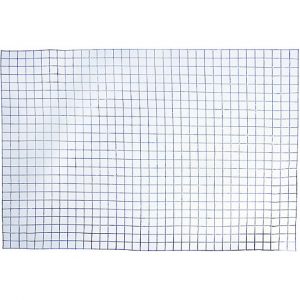 In the US litigation against manufacturers has been ongoing for years. Despite victories for claimants, Johnson & Johnson continue to fight the litigation and appeal those decisions it loses. It will be no different here.
What is TVT Mesh Implant?
TVT is a non-invasive operation used to treat stress urinary incontinence (SUI) and pelvic organ prolapse (POP). The number of mesh operations exploded after 2010 when manufacturers began aggressively marketing.
SUI is a condition in which urine leaks when coughing, sneezing, laughing or with exertion. Childbirth weakens the pelvic floor which supports the bladder and urethra.
POP is a condition where pelvic organs (uterus, bladder, rectum) bulge from their natural position into the vagina.
In both cases, a mesh is implanted in the form of a sling to provide extra support.
Mesh is still being used today and the NHS actively encourages its use. The NHS fails to educate doctors on technique for insertion, consent and risk management. Great failures in consent mean that women are not fully informed of the risks and complications before surgery. Many do not realise that the mesh cannot be fully removed. Experts now believe that TVT mesh implant can be a legitimate treatment for SUI (as a last resort) but not for prolapse.
What are the issues
Research into TVT Mesh Impant shows that there are four problems:
The procedure has been over used;
Surgery is often performed by doctors who are inadequately trained;
Many women are given inadequate information about the benefits and risks; and
Most of the products were approved without adequate testing or study of long-term impacts.
Dr Victoria Handley, Director of Handley Law and Solicitors for Women stated that
"this is encouraging news. For so long women have been treated so badly. They were given this surgical product as a first line treatment when it should only have been used as a last resort, in a multi-disciplinary team with full disclosure and consent. It then erodes and causes chronic pain and infection. It breaks through into the vagina, bowel and bladder and they begin a cycle of more and more surgery. They are told it their body which has had a rare reaction whilst being investigated for the cause of their complaint. All the while it is the tape strinking and pulling and causing nerve damage".
"I am so pleased that finally people are listening. The NHS should hold their hands up and say that they are sorry for buying this product and putting it in women. The NHS should begin a monitoring programme and offer compensation and a range of counselling services to address the long term trauma that these ladies have been through. They should agree not to use TVT or TOT Mesh Implant again".
Who can help?
Whatever route you choose when considering legal action for your TVT mesh implant, do not pay any money to anyone! Always insure your case with After Event Insurance to protect you from costs. Speak to experienced solicitors and enter into a "no win no fee agreement".
Our Solicitors for Women brand has been focusing on urogynaecological issues for a number of years.  For longer still Dr Victoria Handley has been specialising in gynaecological issues, including childbirth injury, urology and bowel dysfunction. We can help. Call us for FREE on 0800 470 2009 or email vhandley@handleylaw.co.uk and deal with our all female team.
You have suffered enough.