Vaginal Mesh Operations Soon to be Banned
Vaginal Mesh Operations Soon to be Banned bringing an end to the mistery suffered by thousands of women. The Health watchdog has stated that the implants should only be used for research, and not for routine procedures. The implants are used to treat both organ prolapse and urinary incontinence and has already been suspended in Scotland.
Who is NICE?
The National Institute for Health and Care Excellence (NICE) is an executive non-departmental public body of the Department of Health which publishes guidelines in four areas:
the use of health technologies within the NHS (such as the use of new and existing medicines, treatments and procedures)
clinical practice (guidance on the appropriate treatment and care of people with specific diseases and conditions)
guidance for public sector workers on health promotion and ill-health avoidance
guidance for social care services and users.
These appraisals are based primarily on evaluations of efficacy and cost–effectiveness in various circumstances.
Research and coverage of the complications associated with the mesh implants have been growing in the last 4 years since Handley Law has been helping women. The fact that vaginal mesh operations soon to be banned will help prevent new patients from undertaking this form of surgical treatment.
Why was it ever used?
They surgical options for incontinence and prolapse involved lengthy surgeries and longer time in hospital. The NHS were sold a new procedure which was to guarantee a day case procedure and save money. Many urogynaecologists, gynaecologists, obstetricians, general surgeons and urologists started to use the procedure with little to no training. Many of those doctors are now invovled in removing the mesh.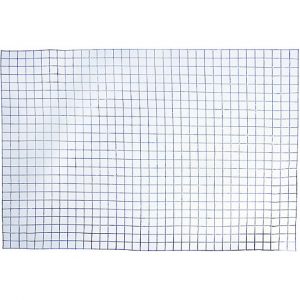 What are the risks?
The risks and complications are extremely serious. They cannot be understood by percentage terms alone. It is the significance of the complications on the daily lives of women which required understanding before consenting to the procedure. On many occasions it was used as a first line treatment and not the last resort surgical option. Many women did not understand the type of incontinence they had. The mesh could only treat some but not all types of incontinence. It was not a cure all.
The mesh cannot be removed. Only sections can be removed which causes scar tissue and a return of symptoms. The mesh erodes into the bladder, bowel and vagina causing significant pain, bleeding, infection and autoimmune responses.
Many ladies are unable to have sexual intercourse as a result of the erosion, chronic pain or scar tissue in the vagina. The psychological impact of failed relationships, of that lack of human companionship and sexual relationships cannot be underestimated. It is a travisty that women cannot claim separately for this alone.
What needs to be done?
We need a Registry of all ladies affected by mesh to monitor the complications.
We need an admission of liability from the NHS and a scheme for payment of compensation without fault. It is much more important to be addressing complications, surgery, rehabilitation, counselling and chronic pain than arguing about liabiltiy. The NHS needs to start helping women and addressing the devestating position they find themselves. Such schemes have existed before and they are so helpful in obtaining redress.
We need the reintroduction of the loss of consortium to allow women to claim separately for the compensation for lack of relationship.
We need research into various treatments using own tissue for stress incontinence and prolapse. Autologous fascial sling and pubo-vaginal sling training is needed.
What can you do?
If you have mesh complications then complete the MHRA Yellow Card scheme to register your complications. This adds to the figures, information on complications and the impact of them and aids research.
If you wish to bring a claim for compensation then please call FREE on 0800 470 2009 or email Dr Victoria Handley directly vhandley@handleylaw.co.uk
We have an all female team to help you discuss the details and feel confident that you are speaking to Solicitors who know the facts and medicine involved.