Care Home Negligence
Care Home Negligence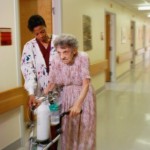 Are you concerned about care home negligence? Are you concerned about the care you are receiving in a care home?
You have the right to choose where you live. Even if your local council is arranging and paying for all or some of your care home, you should not simply be told where to live.
You have the right to be treated with respect, dignity and kindness.
Our care home system may come under increasing pressure in the near future as life expectancy increases and NHS and private budgets are stretched to meet the new demands. When you move to a care home, whether for age or specific medical conditions, you placing a huge amount of trust in the professionals who work in the homes.
For information on finding an appropriate care home, funding the same and the choices available see Age UK.
For guidance on care and support for the types of care available see NHS here
What is Care Home Negligence
Sometimes things can go wrong and accidents can happen. Care home negligence covers a wide variety of elder abuse and neglect. Often the signs are ignored as they look like normal signs of ageing.
Pressure sores          
Prescription errors
Dehydrated & hungry
Falls
Fractures
Confusion
Abuse from care home staff
Poor health and safety around the care home
Incontinence
Pressure sores
Pressure sores are wounds that develop when constant pressure or friction on one area of the body damages the skin. This stops the blood flowing normally, so the cells die and the skin breaks down. Other names for pressure sores are bedsores, pressure ulcers and decubitus ulcers. They are difficult to treat and can become infected. They can lead to necrosis.
If you have concerns about pressure sores click here
People with dementia or Alzheimers are at particular risk of pressure sores.  
If you feel that your loved one is suffering from injuries or illness because of poor staff procedures you may have a care home negligence claim.
We are in your corner when you need us most. We are passionate about elder care.
The Care Quality Commission
The CQC monitors, inspects and regulates health and social care services. They publish what they find, including ratings to help people choose care. If you have concerns about a care home then check the latest report at the CQC website and report your concerns to them. They will always investigate your concerns.
You may not be the only person with concerns.
Care Home Negligence – Seek Help from Specialists
Handley Law understand the heartache you will feel when a loved one has been hurt through no fault of their own whilst in care.
It is important that the most vulnerable are treated with the respect that they deserve. In every care home residents should feel safe, engaged, given the correct treatment and medication, all within an environment that passes all health and safety regulations.
Doris had only been in the care home for 10 days when she was admitted to hospital unresponsive. She was severely dehydrated, had pressure sores on her back and heels and had not been given her medicine since she arrived. After 4 days in hospital she was sitting up in bed and receiving treatment for her sores. The family moved her to a new care home when she was discharged from hospital. With our help she received rehabilitation and £5,500 compensation.
John had a leg ulcer which was insufficiently treated whilst in his care home. His open wound became infected and an amputation was the only option.
Care Home News
You can access further advice about care homes below:
Moving care homes after neglect
How much will my care home charge me
Care home compensation
We can help you obtain compensation to:
Get treatment and rehabilitation
Compensate for the pain and suffering
Cover the costs for corrective surgery or on-going medical procedures
Find you psychological treatment where necessary
We can also report the care home on your behalf to ensure it improves its procedures immediately or is investigated by the CQC.
Don't Suffer Alone – Contact Care Home Negligence Solicitors
If you feel your loved one has suffered unnecessarily at the hand of a care home professional then you may be entitled to seek care home negligence compensation. Our team of solicitors understand and appreciate the often complex and sensitive nature of claims of this nature and are here first and foremost as a source of open and honest guidance to you at such a troubling time. If you are concerned about the care you or a loved one is receiving then here is a useful site giving advice on what to do next: https://www.gov.uk/report-abuse-of-older-person
If you feel that someone is at risk of care home negligence or abuse then get in touch. Don't leave it too late.
For a free consultation contact Handley Law by calling 0845 676 9228 or contact us or email Dr Handley at vhandley@handleylaw.co.uk
We care the most for those in care